Overview
Vision (the future we seek)
Our vision is a future in which every child thrives.
---
Mission (how Horizons works to get there)
We advance educational equity by building long-term partnerships with students, families, communities, and schools to create experiences outside of school that inspire the joy of learning.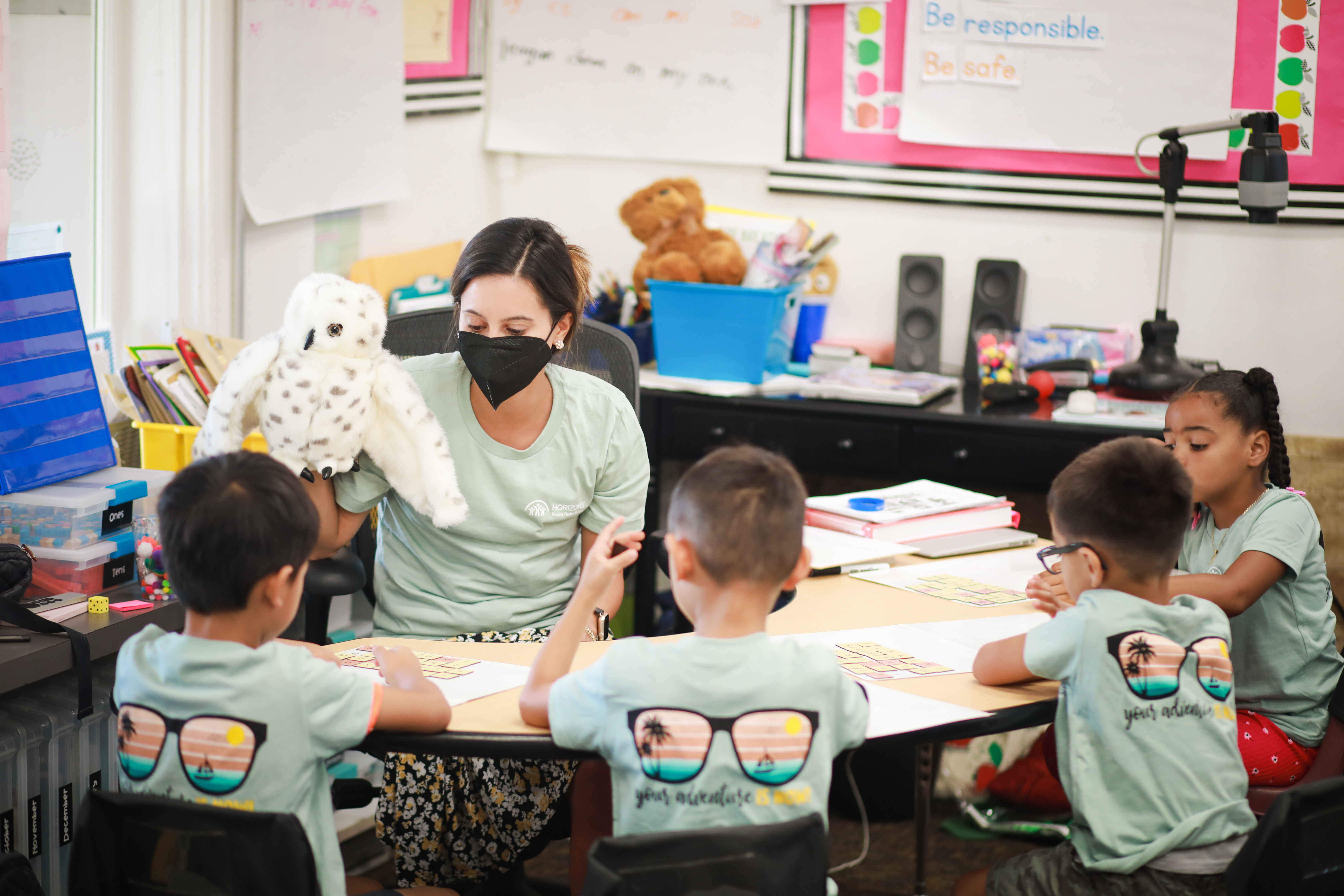 Children from under-resourced communities in San Diego are discovering the joy of learning, skills for success, and inspiration to achieve their dreams. Horizons at Francis Parker School forms a long-term and deep engagement with students of varying academic abilities. Given this opportunity, Horizons students thrive.
Committed to the development of the whole child, Horizons at Francis Parker School provides experiences to underserved youth that enhance self-esteem, build character, foster responsibility, cultivate problem-solving skills, and encourage a lifelong interest in learning. Our program emphasizes academic enrichment, social and emotional learning, cultural experiences and the arts, leadership training, and health and wellness—including swimming.
Every student, regardless of their socioeconomic background, deserves to have a well-rounded education. By providing the resources, support, and inspiration they need to succeed in school and beyond, we can help close gaps for students in San Diego.
---
Our Goals
By establishing strong bonds with our students, we strive to make every student feel valued and heard, building self-confidence and self-esteem, the foundation for pursuing a choice-filled life.
---
Our Programs
We offer year-round programming and a six week summer immersive session that focuses on the whole child through academic skill-building, social-emotional support, health and wellness activities, and much more.
---
Our Commitment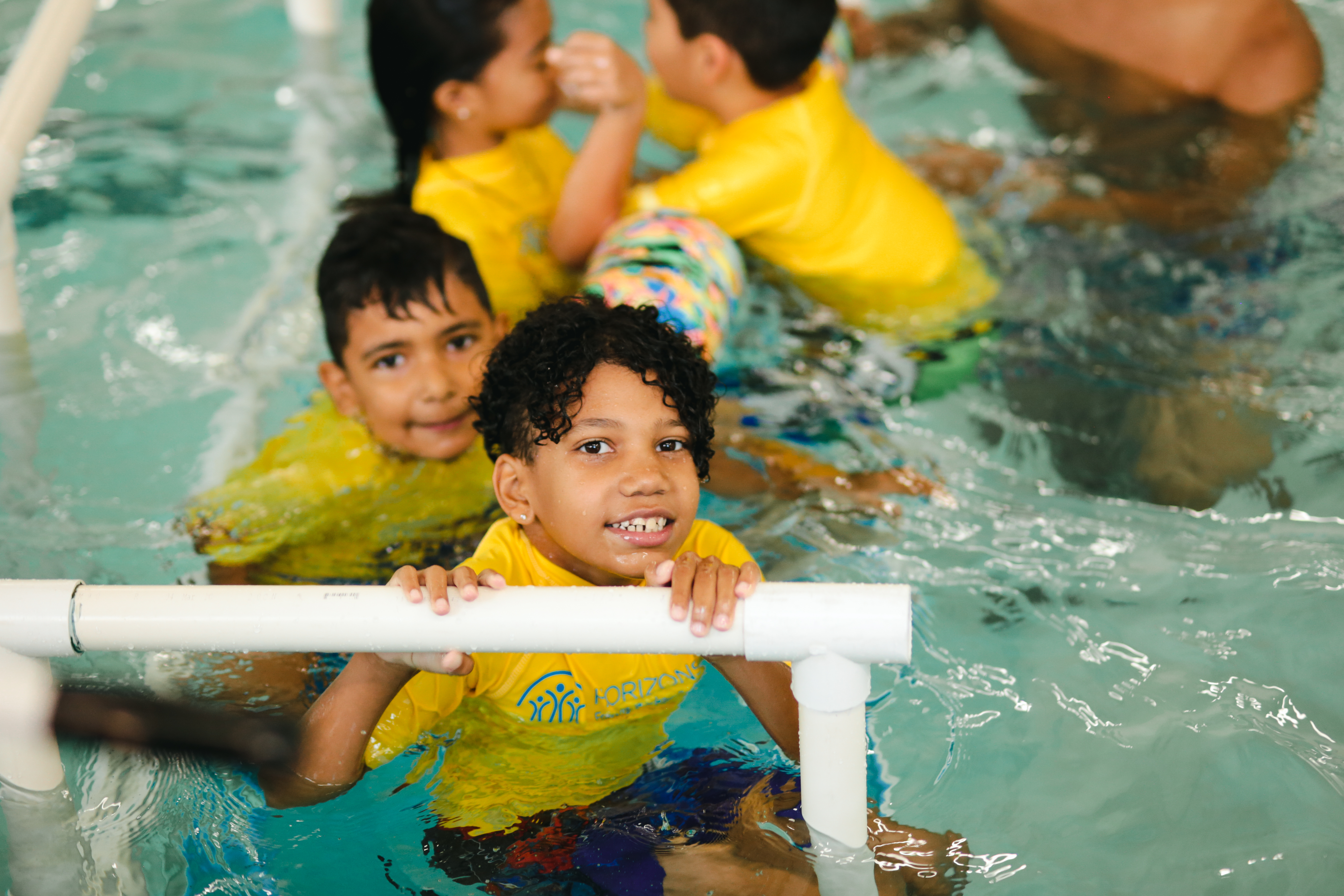 Students begin in Senior Kindergarten and stay through middle school, building necessary life-skills along the way. We commit to offering small class sizes, mental health support, a blend of STEAM and literacy programming, engaging field trips, and leadership training within a project-based curriculum structure.
In the project-based Horizons approach, kids learn by doing. They become inspired as they explore reading, math, science, music, theater, art, swimming, and other activities that cultivate creativity and leadership. Horizons focuses on the whole child and it works. Once a student is enrolled in Horizons, anything seems possible.
Horizons students gain on average two to three months academic progress in reading and math each summer.
Horizons students improve their attitude toward learning over time.
Horizons increases school year attendance and maintains a high rate of return to Horizons from summer to summer.
Horizons promotes parent and family involvement, engagement, and advocacy regarding their child's education
---
Our Model
Horizons at Francis Parker School scholars attend a six-week academic summer program on the campus of our host school partner, and receive additional support throughout the school year. In our project-based and Social Emotional educational model, students benefit from:
A 5:1 student-to-educator ratio with professional teaching staff
A focus on literacy and STEAM (Science, Technology, Engineering, Arts, and Math) programming
Confidence-building activities like swimming, art, music, and sports
Healthy meals and snacks throughout the summer
Weekly field trips
Long-lasting relationships with teachers and peers
A challenging, encouraging learning environment
Throughout the year, we make a point to involve our families in their students' learning experiences. By providing classes such as swimming, parenting, financial literacy, we make sure that families are given opportunities to foster lifelong skills. Our program also hosts "Family Days" for students to engage their guardians in their learning processes, and special priority is given to enrolling siblings in the Horizons program in order to have the greatest impact within the family.